Recently Widowed
And New To Atlanta
Lee gave a talk about VA benefits in his Parc Alpharetta building, at the request of a client. The client told Ben C. — a widower recently moved to the Atlanta area from New York to be near his adult children — about Lee personally arranging, retrieving and depositing a large check, in a pinch, when the client was out of town and HAD to write a check. He spoke of Lee's "old fashioned personal commitment and integrity".
Ben C. called Lee at 678-576-4838. After a visit to his home, Lee found that he had no will, his trust had been set up in error, and his assets were at risk. It would have been a nightmare for his children, should anything happen to Ben C. Also, his assets were inefficiently invested, and his advisors ignored him. Finally, discovering Ben C. to be a veteran, Lee then knew he could facilitate a VA pension – that Ben C. had not even known about — and bring in over $1,500/month tax-free, in the near future.
He signed up as a client that day. Arranging a 30% discount with a trusted local attorney for Powers of Attorney and a new Georgia will. Lee personally chauffeured Mr. C. to the attorney's office. Assets were realigned to provide far greater benefit. Mr. C. and his children now have someone local to advocate and assist in any important matter, to them a huge relief. They are secure.
CONTACT LEE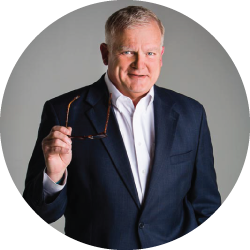 Phone:
678-576-4838
Address:
1560 Warsaw Road, Suite 100
Roswell, GA 30076
Email:
leehollingsworth@awminc.biz