Sometimes The Best Investment
Is No Investment At All
An 87 year-old long-time client recently sold his house, moved in to a smaller retirement community unit nearby, and wanted to add to his investment portfolio. He was comfortable financially, but not excessively so. We went to the same church; he was a brother in the Lodge.
As we talked over lunch, he revealed that all of the proceeds of his house sale went to purchase the new house, free and clear. His plan was to borrow against his new home at low rates, give the money to me to invest at the higher return he had experienced with me over the years, and pocket the difference.
This was not what I expected. Borrowing to invest, especially at an elderly age where one may need the money unexpectedly, is asking for trouble. It just isn't worth it.
I gently explained that he was fine as he was, and to enjoy the mortgage-free home and the financial freedom his life's work had given him.
-Lee
CONTACT LEE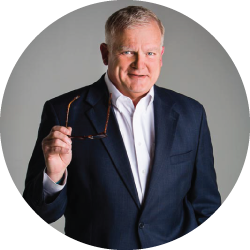 Phone:
678-576-4838
Address:
1560 Warsaw Road, Suite 100
Roswell, GA 30076
Email:
leehollingsworth@awminc.biz