Featured Post
Added VA Benefits
Persistence, Dedication To Client Pays Off
After 4 long years, Lee and attorney Jim Swain's continued pressure on the VA finally paid off for a 91 year-old World War II Veteran: approval and payment for his rightly due VA pension – $2,085 tax-free per month for life, plus a substantial lump sum for his delay.
Representative Tom Price, and Senator Johnny Isakson, along with the ever-supportive extended family coordinated with Lee and Jim. The Vet, had become sole care-giver to his wheelchair bound wife debilitated by stroke years before.
Worry was a constant companion. As care needs grew, resources dwindled, and would soon force our hero from his current assisted living facility: the only place he could finally retire from being an exhausted, dutiful care-giver, and receive the care that HE should have been receiving long ago.
"We would not – we could not – let this thing die. My goodness, this man flew night bombing missions over Germany when he was just 20 years old, took care of both an invalid 1st wife, and now second wife, and yet he was wracked with worry about running out of money because the VA made mistakes and would not do the right thing. The family has been amazing – supportive, understanding, and always willing to help. It is a great group effort.." said Lee..
CONTACT LEE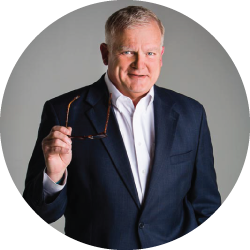 Phone:
678-576-4838
Address:
1560 Warsaw Road, Suite 100
Roswell, GA 30076
Email:
leehollingsworth@awminc.biz